Nutrex Lipo 6 Defining Gel is so effective because it contains a whole complex of really valuable ingredients. One of them is theophylline, which increases the level of lipolysis. During this process, fat cells break down. The caffeine contained in the gel sends a signal to the body to remove fatty acids from the cells to convert them into energy.

Another component of this beneficial gel: resveratrol controls energy balance. It also reduces body fat retention. Synephrine helps the body burn calories better during exercise. You'll find these unique ingredients in Lipo 6 Defining gel from the NUTREX brand.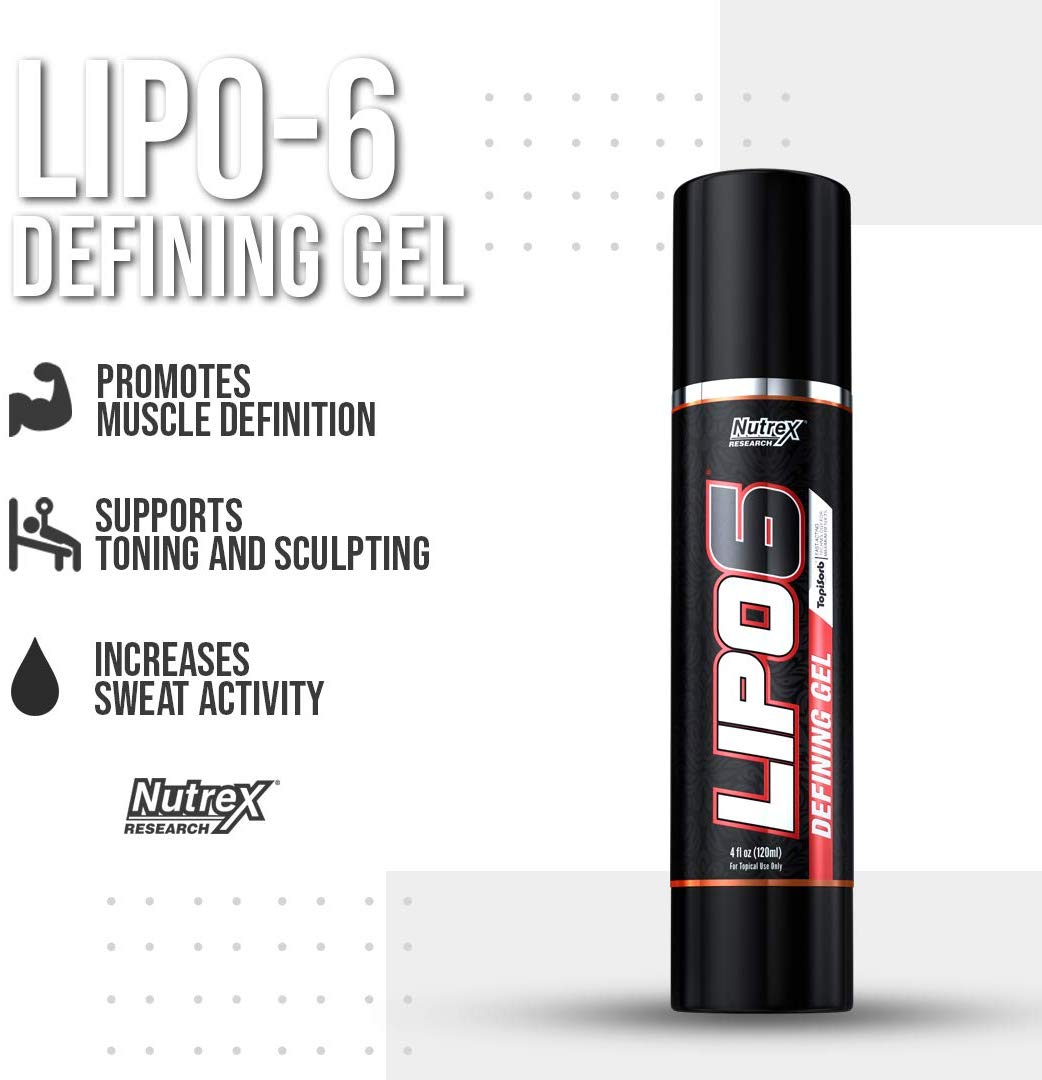 Shake before using. Apply to clean, dry skin by gently rubbing the gel into the desired place.

Gently squeeze the contents onto your hand and apply to the selected area of ​​the body. Use 1-2 times a day.

The best areas to apply are the entire abdomen, lower back, hips, buttocks and thighs. This product is odorless, non-greasy and does not stain clothes.
Ingredients: Water, ethyl alcohol, bezyl alcohol, ethoxydiglycol, menthol, capsaicin, arginine, theophylline, diacylglycerol, resveratrol, caffeine, methyl salicylate, synephrine, adia glycerin, caprylic / caprylic triglyceride, limonene, carbomer.
Store in a dry room in a closed container at 15-25 ° C out of reach of small children.
| Delivery methods | Name | Time of delivery | Price |
| --- | --- | --- | --- |
| | InPost Paczkomaty | 48h - 72h | 10,00 zł |
| | InPost Kurier | 1 | 14,00 zł |
| | Ups Standard | 24h | 16,00 zł |
| | Odbiór osobisty | Odbiór w sklepie | Free! |
| | InPost Paczkomaty - Pobranie | 48h - 72h | 14,00 zł |
| | InPost Kurier - Pobranie | 24h - 48h | 16,00 zł |